Furniture industry contribution news and activities from companies that benefit their communities through charities and donations.
FT Plans West Coast Regulatory & Compliance Workshop

Building on the success of its initial Regulatory & Compliance workshop, Furniture/Today has announced plans for a West Coast event to be held Wednesday, November 5th at the Hotel Menage in Anaheim, California. For details, go to www.furnituretoday.com/regulatorycon

See Video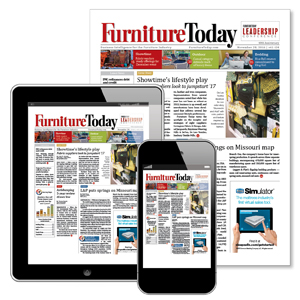 See the digital edition of Furniture/Today, which allows you to flip through the pages, click on any underlined area to visit a website or send an e-mail, search to find content in the magazine, or share pages with your friends. See the latest issue!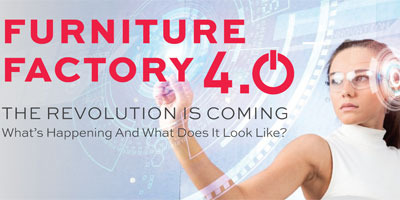 If you missed our recent webcast with Lectra on what the furniture factory of the future will look like, then you can click here to watch the recorded version. Topics include what trends and challenges are affecting furniture factories in the US & Worldwide and how these challenges are changing furniture production.
View Now!
Furniture Everyday

Bill McLoughlin

May 9, 2016

Time is money: Make the most of yours at F/T's Logistics Symposium

Benjamin Franklin has famously been credited with the saying, "Time is money." Though historical sticklers can trace it to an earlier work, the point that time has a cost benefit, or conversely a cost deficit, has never been more true than it is today Consumers today hoard time more closely than dollars. Any tip, trick or shortcut they can find to save a few minutes is worth its weight in bitcoin. And when it comes to shopping, retailers like Amazon, Wayfair and Overstock have forever changed consumer expectations about how, when and where they shop and, as importantly, about how ...

Furniture Everyday

Bill McLoughlin

December 31, 2015

What will it take to capture the attention of tomorrow's shoppers?

The beginning of a new year is a good time to assess your business, analyze its past performance and determine needed improvements to deliver future growth. Last week, Furniture/Today released its annual Retail Planning Guide, a compendium of information aimed at helping retailers do exactly that. And if you read it, there was one sentence in there that should give you pause: "Traditional furniture stores lost market share in 2014, moving from a 36% share of furniture and bedding sales to 35%." That one point of share equates to approximately $980 million in sales that left the furniture channel ...

Furniture Everyday

Bill McLoughlin

December 28, 2015

Improving economy, demographic shifts will impact all of us

The home furnishings business, like much of the U.S., is undergoing a period of change as a new Millennial generation of consumers and employees begin to move into the workforce and into their primary household formation years. At the same time, the graying Baby Boom generation is poised to remain active both in lifestyle and purchasing influence longer than any previous generation in history, a shift with profound implications for the furniture industry. Understanding and planning for these changes was the focal point of Furniture/Today's largest-ever Leadership Conference earlier this month, whose theme, "Furnishing Tomorrow's America ...
Southern California Furniture & Accessory Market

November 9, 2017 - November 10, 2017

Long Beach Convention Center

Long Beach, California, US

Furniture Today Leadership Conference

November 28, 2017 - November 30, 2017

Four Seasons Resort

Orlando, Florida, US

Showtime Fabric Fair

December 3, 2017 - December 6, 2017

High Point, N.C.
More